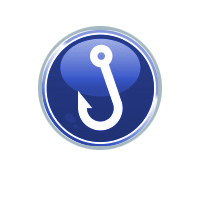 The Process
PLANNING
Planning is the most important part of the building process. We meet with the owner & captain and capture all of there needs as notes to assure that all of the goals are clear.
DESIGN
Intensity Boat Works is proud to work with the respected Yacht Designer, Steve French and the Applied Concepts Team. Quality boatbuilding depends on the highest standards of marine engineering, architecture and design. Incorporating innovative design is part of the planning process, whether this means a mezzanine cockpit layout, aft master stateroom or a side console with wrap-around seating on the bridge. The custom design process allows renderings to become reality.
PROJECT MANAGEMENT
Having a custom boat built requires many decisions. Bob & John personally manage every phase of your construction from the planning notes and engineering documents. Their commitment to excellence and attention to detail insure a high quality build.
CONSTRUCTION PROCESS
The vessel is 3D CAD engineered, including all the hull, superstructure and structural components. Computer-controlled (CNC) routers cut all of our jigs providing incredible accuracy. Okoume plywood, CoreCell and Nidacore combined with W.E.S.T System epoxies are used for form the best possible composite structures. CNC cut interiors assure accuracy and efficiency. Skilled carpenters craft the finest hard woods and veneers to create beautiful interiors.
COMMITMENT
If you are looking to experience the pride of ownership of a vessel that exceeds your imagination and expectations then Intensity Boat Works should be your builder of choice. We are committed to bring impeccable craftsmanship and innovative thinking to every project.